FIND THE PERFECT FIT
While we might all agree life is better on the water, each person is unique. That's why we've created our Size and Face Shape guides.
Looking to find out the right Native dimensions for you? Then grab yourself a tape measure and head to our Size Guide. Don't have a tape measure then use the hat trick.
SIZE GUIDE AND FIT GUIDE
Looking for the best style for you? Then take a look at our Face Shape Guide and find the perfect Native model for your face shape. Want to try on our models?
Then turn on your webcam and check out our Virtual Try On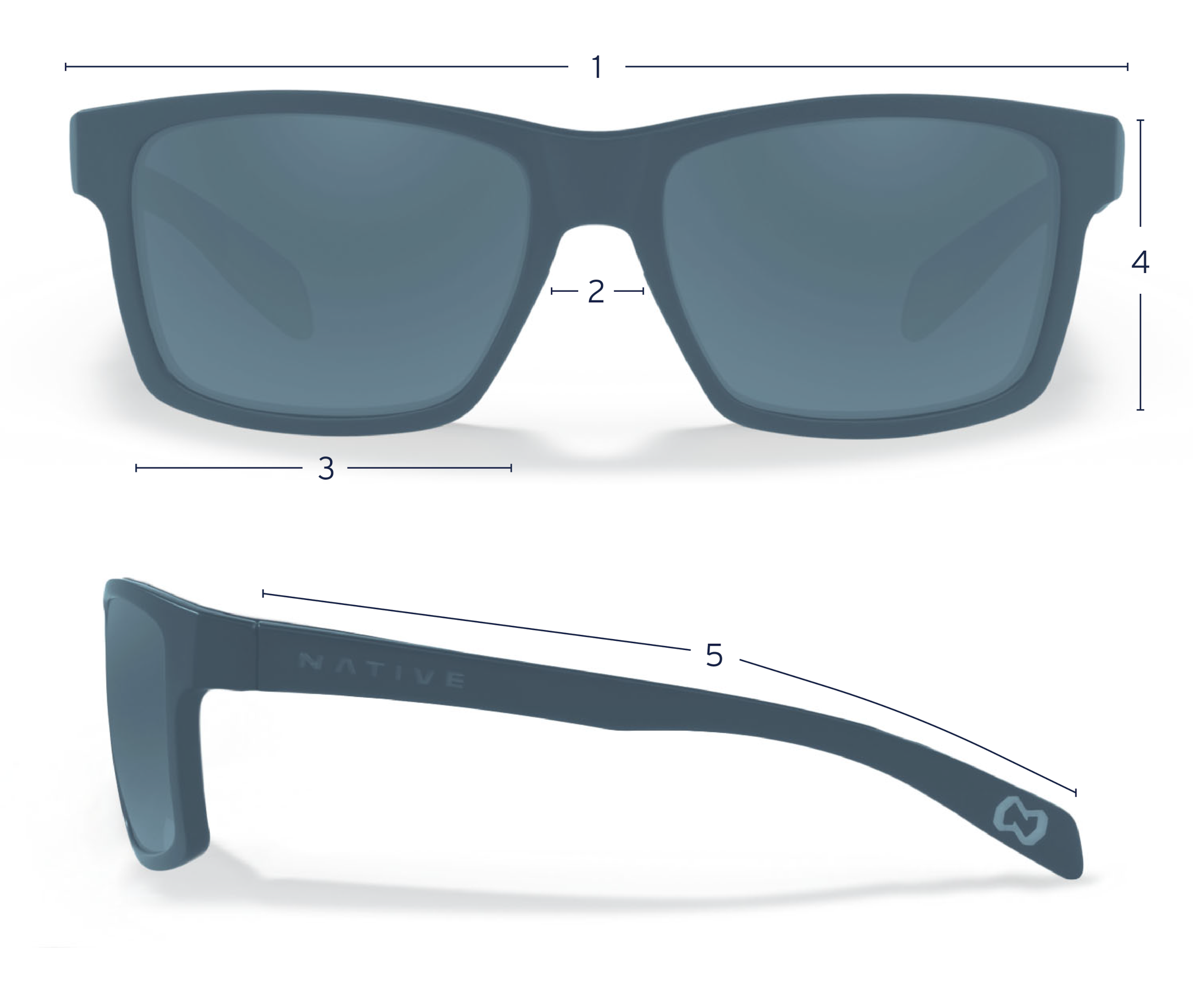 1. Frame width
2. Bridge width
3. Lens width
4. Lens height
5. Temple arm length
FITTING
The fit of your frame is vital in ensuring you Natives sit comfortably and safely on your face. The size and shape of your face determines which frame fitting would work best for you, with smaller faces benefiting most from narrow fit frames, and larger faces best served with a wide fit.
BASE CURVE
The base curve is the measurement of how much the lens curves to the shape of the face. The base curve comes in measurements of 4, 6, and 8, with 4 having the least curvature and 8 having the most. Knowing your optimal base curve is important as it determines the optics, fit and look of your glasses.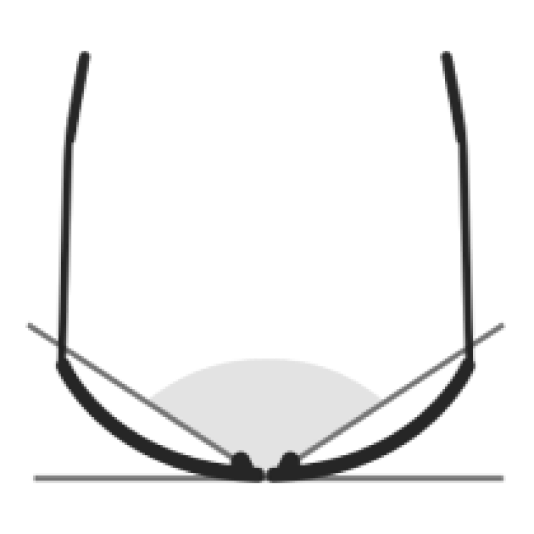 FORGOT YOUR RULER?
Use this handy guide to gauge the fit you're looking for.