DESERT TORTOISE WITH GREEN REFLEX LENS








TRY THEM ON
Want to see how this frame looks on you?Turn on your webcam and find out.
VIRTUAL TRY-ON FOR THIS FRAME
WILL BE AVAILABLE SOON.

Kodiak
SPECIAL OFFER
Free Shipping on orders over $100.
Details
ABOUT KODIAK
Ursus arctos middendorffi, the great bears of the North, are said to grow exceptionally large on the remote island of Kodiak, Alaska – their species unperturbed for more than 10,000 years and allowed to thrive. We like to think we've captured some of their spirit with this full-framed offering. Assimilating compact, modern design with a slight nod to the classics, the Kodiak is a fitting key-player in our line.
FEATURES
Bio-based Frames
Our Bio-based plant resin is a high-performance material which is both extremely lightweight, yet durable enough to resist temperature extremes.
Premium Polarized Lenses
Native lenses protects against UV rays, defending your vision against long-term sun exposure.
HYPOALLERGENIC CUSHINOL™
Nonslip grip to keep your sunglasses in place while you are getting after it.

Kodiak
SPECIAL OFFER
Free Shipping on orders over $100.
Details
View full details
---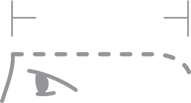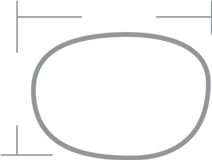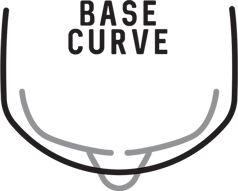 For Comfort & Protection Proper Fit is Essential
Every face is different, and there is a pair of Native Eyewear sunglasses to accomodate every fit.
---
Forgot Your Ruler?
Use this handy guide to gauge the fit you're looking for.
All the Way?
You might be looking for a small or medium frame.
Middle Pegs?
You might be looking for a medium or large frame.
Last Two Pegs?
You might be looking for an x-large frame.
LENSES TO BE STOKED ABOUT.
WE USE THE WORLD'S BEST IMPACT-RESISTANT, PREMIUM POLARIZED LENSES.
99% Polarization Efficiency
The sun?s light waves are reflected off every surface creating intense glare. Our lenses are injected (not bent!) with a durable polarization film that acts as a filter for your eyes.
Ophthalmic Grade Polycarbonate
Raw materials provide purity and clarity.
Proprietary Hard Coating
Advanced abrasion resistance and suitability as a surface for mirror coatings.
Optically-Correct Lenses
Decentered, injection-molded lenses for visual clarity.
Oleophobic & Hydrophobic Coating
Resists water, dust, dirt, oil and fingerprints while preserving the appearance of the lens against wear and tear.
Protection against Blue Light
Lenses block more than 90% of potentially harmful* High Energy Visible (Blue Light) Rays*.
100% UV Protection (up to 400nm)
Protects against all UV rays to defend your vision against long-term sun exposure. Our premium lenses block up to 4X more infrared light than regular polarized lenses.